Nothing grabs the attention of the global media – and reveals its ability to distract from current issues – like a good ancient spirit-human-victim story, especially when it involves cute children being rescued by an international cohort of heroes.
Likewise in July 2018, when the Thai junior soccer team was rescued from an underground cave by the efforts of local Navy SEALS, volunteers, and British and Australian divers – an operation that dominated headlines for what seemed like an eternity.
Filmed mostly on the Gold Coast, Thirteen Lives – directed by Oscar winner Ron Howard (A Beautiful Mind) from a script by Gladiator writer William Nicholson – is the latest and best-known of the inevitable screen versions of the show, following the 2019 Thai film The Cave. and last year's National Geographic documentary, The Rescue. (The six-part Netflix drama is due out next month; perfect timing for an armchair spelunker.)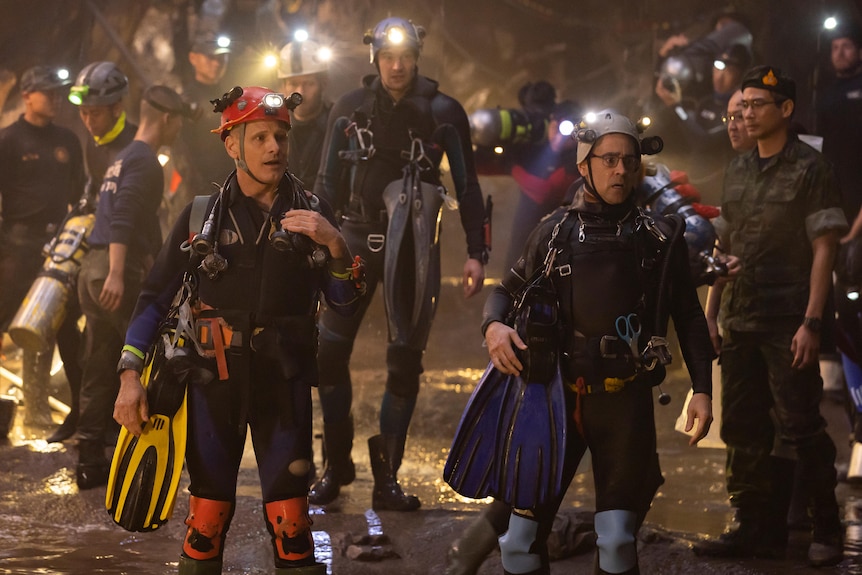 The prolific Howard is nothing if not a steady hand behind the camera, and he certainly has form in putting collaborative heroism on screen: in films like the firefighter drama Backdraft, and its tense, gripping space hitting Apollo 13, the director's formalism. the dexterous proved to be a perfect match for his subject.
For Thirteen Lives, Howard appears to be consciously ignoring Hollywood's heroic style, taking his narrative cues from no-fuss – and no-frills – news reporting, where facts are checked with minimal dramatic embellishment.
After a brief prologue, the film wastes little time sending a youth soccer team (and their 25-year-old assistant coach) to the Tham Luang Nang Non cave where they will be trapped by rising floodwaters, quickly shifting their focus to the evolving rescue effort. – and the circus media officer – who appeared after the boy's disappearance.
Between anxious parents, volunteers, a beleaguered former governor and a Thai Navy SEAL, Howard focuses on two humble middle-aged British volunteer cave divers, Rick Stanton and John Volanthen, played by Viggo Mortensen and Colin Farrell, respectively. gloomy haircuts, wry outfits, and — in Mortensen's case — an often comical English accent that wouldn't come out of an SNL episode.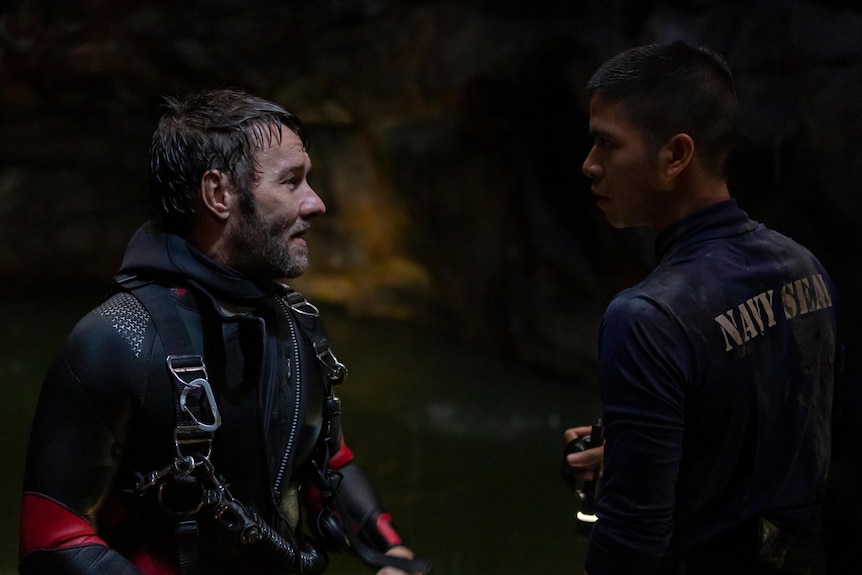 Also joining them is Joel Edgerton, as Australian cave diver and anesthesiologist Harry Harris, the man called to render the boys unconscious before their perilous – and potentially deadly – ​​journey out of the cave.
"I didn't come here to kill kids, Rick," Harris protested, the line resulting in the biggest unintentional laugh in the film. "I came here to help you save them."
With such bare-bones characterization — like a cave rescue movie, it's not Ace in the Hole — Howard leans into the inherent drama of the situation, following considerations of how to extract the boys once they find him. It's a six-hour dive from the cave where they were stranded and back to safety, a journey through treacherous underwater tunnels that only skilled divers can navigate.
To his credit, Howard created a moderately affective rug of anxiety, careful to give us a moment with the boy's parents, the SEAL team, and local volunteers trying to minimize the floodwaters penetrating the cave.
It's a measurable and mediocre approach that reflects the humble brand of heroism, one that pushes the ego aside in favor of enhancing the idealized collective effort.
Working with talented cinematographer and longtime collaborator Apichatpong Weerasethakul Sayombhu Mukdeeprom (Memoria), who blends his signature misty exterior with muddy underground work, Howard has made a simple delivery that is reluctant – or simply unwilling – to capitalize on anything in the way of a big dramatic moment. .
The mode is generic, global humanism; Thirteen Lives will sit comfortably on some of the world's news channels playing in the background in an overlit airport lounge.
But that's to say that the film's best moments are the most traditionally made, when Howard's baseball cap auteurism – his definite grip on action and tightly edited montage – emerges to produce some giddy, claustrophobic sequences that follow divers at close quarters as they negotiate tunnels. I.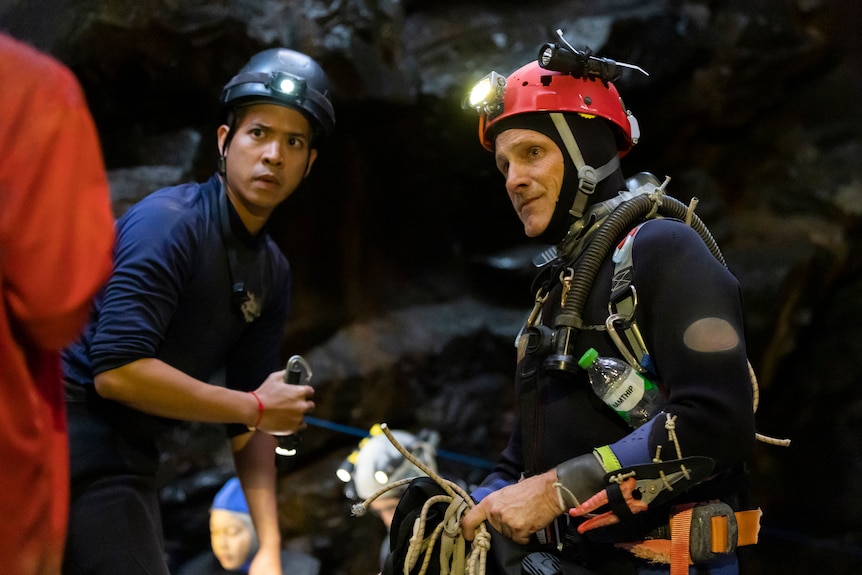 When Howard sticks to the beat of the action, Thirteen Lives is satisfying. But elsewhere, the film is a reverent retelling of real-life events and avoids the risk of making the lyrics less clear – the kind of transformational moments that more daring filmmakers might bring to the table.
Undoubtedly a misnomer against cultural caution, Nicholson's screenplay only hints at mystical elements – how, for example, the cave keeper "Sleeping Princess" is rumored to be angry with the boys and trap them in her tears.
Tim, meanwhile, disappears from the first half of the film, effectively reducing them to a fun cipher; mascot for global media.
Their absence felt like an oversight; After all, what's more exciting—a group of middle-aged men having a strategic rescue conversation or a group of hungry, dirty, and possibly insane teenage boys who drown for a week in total darkness?
While Thirteen Lives is incredibly useful, one can't help but wonder if a hint of Hollywood's meddling of truth – a tragically outdated style of storytelling – may have given him some of the dramatic flair he needed to really soar.
This film proves that facts – or at least a steadfast adherence to realism – don't always make a film better.
Thirteen Lives streams on Prime Video starting August 5th.
Load