London: Prince Harry said his surprise visit to the Queen over Easter was to ensure she was protected and had "the right people around her", in comments threatening to add to the growing rift within the royal family.
The Duke of Sussex and his wife, Meghan, stopped by to meet his grandmother for a so-called olive branch gathering at Windsor Castle over the weekend in their first face-to-face meeting as a couple with the Queen in more than two years. .
The pair also briefly met Prince Charles before flying to the Netherlands for the Invictus Games for the pair's first public appearance in Europe together since stepping down from royal duties.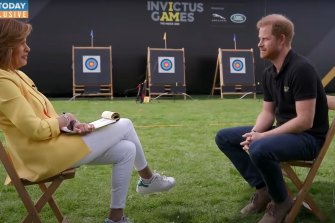 Speak to NBC Today the show, Harry said: "With him, it's been great. It's great to see him, he's in good form. He always had a great sense of humor with me, and I just made sure he was protected and had the right people around him.
"Both Meghan and I had tea with her, so it was a pleasure to meet her."
He also used interviews in The Hague, in the Netherlands, to describe the United States as his home "for now" where he has been "welcomed with open arms".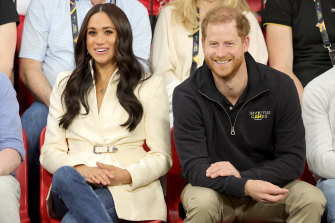 Harry, 37, has had a strained relationship with his father and brother, Prince William, since he left the UK. Differences emerged when the couple accused the royals of racism during an interview with Oprah Winfrey last March.
He has also launched a High Court legal action against the Home Office claiming it was too dangerous to take his family to the UK after he was stripped of his official Metropolitan Police protection.